Stone and brick cleaning on buildings of all ages
Insideout Cleaning Solutions Ltd is an independent family run business offering a full cleaning package to the Construction Industry. From our offices in South Yorkshire and Derbyshire we offer a nationwide service to Main contractors, Civil engineers, Shop fitters, Groundwork contractors, Concrete repair specialists and many more organisations.
We guarantee our clients a high quality, reliable and professional service at a competitive rate ensuring the job runs smoothly from start to finish by carrying out a detailed inspection of the building at the initial site visit, explaining in detail the cleaning method we would carry out, what chemicals and equipment we would be using and time scales involved. You will always be provided with a fixed cost to carry out and complete the job, with no added extras or additional costs cropping up throughout the job.
All our employees are trained and highly experienced in operating our hot water and steam power wash which can clean up to 40 feet of façade from the ground, and any higher our staff are all IPAF certified to use a range of access equipment. Having the capacity to carry up to a 1000 litres of water in our on board bowser, and a twin hose system in place enabling 2 operators to work simultaneously, we are able to clean up to 400m2 of brick or stone in a typical working day.
The benefits of using this system reduces the amount of pressure a cold jetwash would use, reducing any damage to the brick face whilst the heat dissolves the mortar often eliminating the need to use a brick acid. For further information on our brick cleaning and other services we offer please browse through our website and for a no obligation quote or further information on the services we provide please contact us.
CARRIE SILVERWOOD
Director
Read about Carrie
Hi, I'm Carrie Silverwood, the Operations Director at Insideout. My principal role is to ensure the overall smooth running of the company and my mains aim are to make sure all our staff are well looked after and to maintain great relationships with all our clients.
We have such a fantastic team at Insideout and each and every member puts their heart and soul into ensuring we provide our clients with the best possible service we can, and I couldn't ask for any more than that.
In my spare time I love nothing more than walking in the peak district with my little rescue Jack Russell and spending quality time with my family and friends.
ANN STOTHARD
Business Development Manager
Read about Ann
Hi, my name is Ann Stothard, and I am the Business Development Manager for Insideout. I have worked for the company for 9 years and over this time have built many great relationships with clients, many of whom still work with us today.
I am so proud of the work we carry out for our clients; I never feel like I have to 'sell' our services as most of our work comes from referrals and repeat business.
In my spare time I love nothing more than to go for long walks with my beautiful springer spaniel Alfie and spend time with my lovely family.
DARREN JOWITT
Exterior Brick Cleaning Manager
Read about Darren
Hi, I'm Darren the exterior Brick cleaning / Jet washing Manager at Insideout. I have amassed a wide range of experience in all areas of brick cleaning whilst at the company and ensure that all our work is completed to the highest standard. My aim is to clean and or restore your brickwork back to its original or desired state, to enhance the appearance of the property, no matter what age.
I specialise in the removal of paint from your bricks to enhance the appearance of the building. Paint and other types of surface coatings can prevent your bricks from naturally breathing, making them hold in moisture causing unwanted damage to the structure. I can advise on the on the best chemical assisted brick cleaning to achieve the ultimate result.
I particularly enjoy working on the professional removal of motar snots, construction debris, discolouration, and efflorescence.
I hold CSCS Certification and IPAF Certification.
I work hard to ensure all our clients are looked after and are happy with the results that we have achieved. Outside of work I'm a father of two so I'm always very busy and enjoy spending time with my family and friends.
Jo Gladwin
Internal Cleaning Supervisor
Read about Jo
Hi, my name is Jo and I have worked with Insideout since 2018. During this time, I have gained a wealth of experience in internal cleaning to both new build housing/buildings & older properties/ buildings. I supervise all our internal cleaning, ensuring that works are completed to the highest standard. I communicate with all our clients daily, always ensuring that they are happy. I specialise in Builders Cleans, Re-Cleans and Sparkle Cleans. From start to finish, I aim to provide a full transformation!
Outside of work I'm kept on my toes with my 7-year-old daughter. I enjoy time with my family & friends and spend a lot of my free time helping out on farm that I live at, especially with the horses.
KERRY JOWITT
Office Manager
Read about Kerry
Hi, my name is Kerry and I'm the Office Manager at Insideout. I manage all our financial data and events that take place within the company, ensuring the running of our accounting system is smooth and up to date. I'm responsible for organising the day-to-day administrative duties and company procedures. I work closely with my Director daily and work hard to ensure that all works completed are invoiced and paid on time. I especially enjoy being there to support all our staff in any queries they may have and strive to liaise with all our clients, to offer the one-to-one business contact. I develop procedures, implement them, and evaluate them to improve efficiency.
I implement Risk Assessments & Method Statements for all our works that are carried out & provide all relevant Health & Safety Policies & COSHH regulations to our clients.
Outside of work I'm a busy Mum & enjoy quality time with my loved ones. I love cooking and baking but lets not tell the staff that!!!
DANIEL TRACY
Exterior Brick Cleaning Operative
Read about Daniel
Hi my name is Daniel and I have worked with Insideout Cleaning Solutions since Summer 2021. I undertake all areas of external cleaning. Whether it be hot steam power washing, stone restoration cleaning or graffiti removal, I always strive to achieve the best results possible.
I hold CSCS Certification.
Outside of work I'm kept on my toes with my wife and young children. We love to get outside exploring, walking and enjoying the great outdoors. In my pre-children days, I used to love a good day of fishing, maybe again when I retire.
STEPHEN BINNS
Exterior Brick Cleaning Operative
Read about Stephen
Hi, my name is Stephen and I have worked with Insideout since the beginning of 2021. I work in all areas of exterior brick cleaning. I specialise in graffiti removal, stone restoration, rust removal & high-level work. I also offer & enjoy low level exterior cleaning, covering professional patio cleaning services which includes high-pressure jest washing, patio steam cleaning and patio black spot removal.
I have worked in the construction industry for over 30 years and pride myself on quality workmanship and relations.
I hold CSCS Certification and IPAF Certification.
DAVID KELLY
Exterior Brick Cleaning Operative
Read about David
Hi, my name is David and I have worked with Insideout since Autumn 2021. I work in all areas of exterior cleaning.
Since starting with the company I have achieved some amazing results with brick cleaning, stone & brick restoration, and graffiti removal. I enjoy working on all types of brick both old and new and also specialise in non-abrasive cleaning techniques.
I hold CSCS Certification.
Outside of work I have a young family that keeps me on the go! I have a passion for 3D design & printing. I'm a meticulous & methodical person so I'm perfect for the finer details!!
Chloe Jowle
Internal Cleaning Operative
Read about Chloe
Hi my name is Chloe and I have worked with Insideout since Summer 21. I specialise in internal cleaning to new build properties and developments. I always strive to complete any job to the highest standard possible, from a small new build property to a newly built showroom. I offer Builders Cleans; Re-Cleans & a final Sparkle Clean. It's amazing to see the results from start to finish.
Outside of work I enjoy spending time with my daughter and family, going on walks and just being outside.
Services provided by Insideout
HOTWASH / STEAM CLEANING
Using the very latest American hot water and steam power Jetwash systems
our teams carry out external cleaning on a variety of surfaces including Brick
and Stone, Cladding and Glazing, Aluminium and Concrete and Wet Pour.
The hot water and steam breaks down the unwanted mortar and cement on the face of the brick, often eliminating the need to use a powerful brick chemical. As demonstrated on the picture across this Grade II listed wall had many years of dirt, moss, paint and graffiti stains all which we were able to remove without causing any damage to the wall or the mortar.
Ours team members all hold IPAF cards and are experienced in operating and cleaning from MEWPs at high level, cleaning up to 30ft from the ground using long lances or working from the scaffold we can guarantee you a pristine and outstanding finish to the exterior of your building.
We are happy to quote and undertake projects of all sizes cleaning a single dwelling to a 500 plot housing development. We work Nationwide and pride ourselves on gaining repeat business for our continuously growing client base.
A final builders clean can be the deciding factor in your project achieving practical completion and handing over to your client on time. At Insideout
Cleaning Solutions our staff are trained to the highest standards, not only in carrying out a high quality clean but in understanding the needs of the client, other trades and subcontractors at such a pressured time.
Using high quality cleaning products and materials, staff are trained on COSHH, have regular training on Health & Safety and wear Insideout Uniform to ensure they look smart and presentable at all times. All our team members hold CSCS cards, wear personal protective equipment as standard.
Site specific Risk and Method Statements are provided prior to the start of the job, the job is managed throughout by an onsite supervisor and all works are signed off at the end by the site manager.
Other Servcies from Insideout
ABRASIVE BLAST CLEANING
Insideout Cleaning Solutions have a highly skilled team who are dedicated in carrying out abrasive blasting (also known as shot, sand and grit blasting) all of which involves propelling compressed air and blast media (such as fine crushed glass) through a hose and tungsten carbide nozzle.
What can often take weeks with chemical paint stripping or wire cupping techniques, blast cleaning can achieve the same result in a matter of hours the process does however produce a vast amount of dust and the works need to be carried out when the building is vacant.
We can blast a variety of surfaces including stone, brick, wood, iron and aluminium and have worked on a variety of buildings including many Grade II listed projects. Projects include churches, renovated mills, factories and warehouses, apartment blocks and private property developments.
PAINT AND GRAFFITI REMOVAL
Insideout Cleaning Solutions can carry out Graffiti Removal on a wide spectrum of hard and soft surfaces including stone, brickwork, marble, metal, Perspex, plastic, wood, and painted doors.
We have invested in the latest graffiti removal system which removes graffiti damage whilst still being environmentally friendly and not impacting on the underlying substrate.
WINDOW CLEANING (REACH AND WASH)
Inside Out Cleaning Solutions offer a superior window cleaning service. Using the latest equipment in window cleaning, our Reach & Wash system cleans up to 60 feet high (6 floors) using 100% pure water to clean the windows, UPVC, facades, glass roofs, paneling and cladding.
This system is environmentally friendly as no chemicals are ever used. It is eliminates ladders, cherry pickers and cradles, therefore reducing the health and safety risks and expensive access equipment costs.
We clean both domestic and commercial properties of all shapes and sizes, offering one-off cleans on new builds as well as regular contract cleans.
Our gallery provides a small smaple of the professional work carried out by Insideout Cleaning solutions.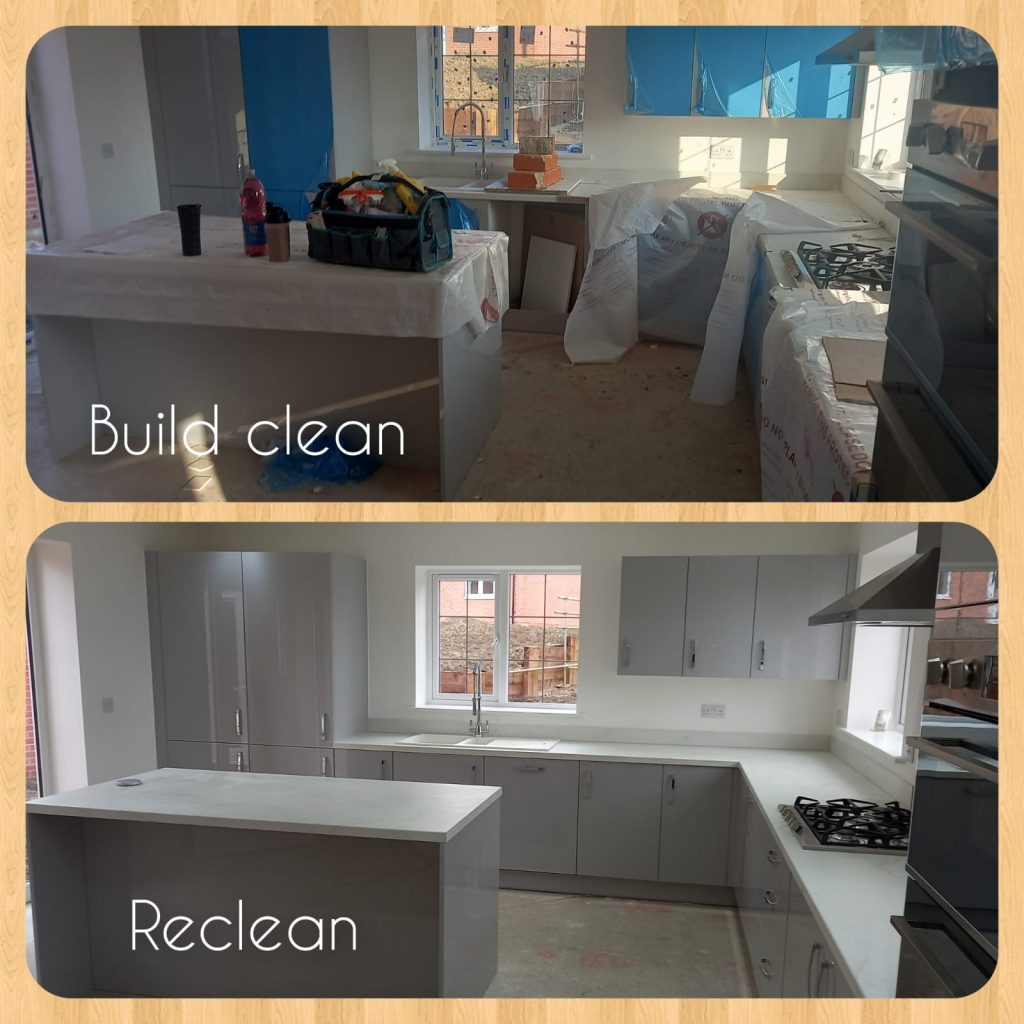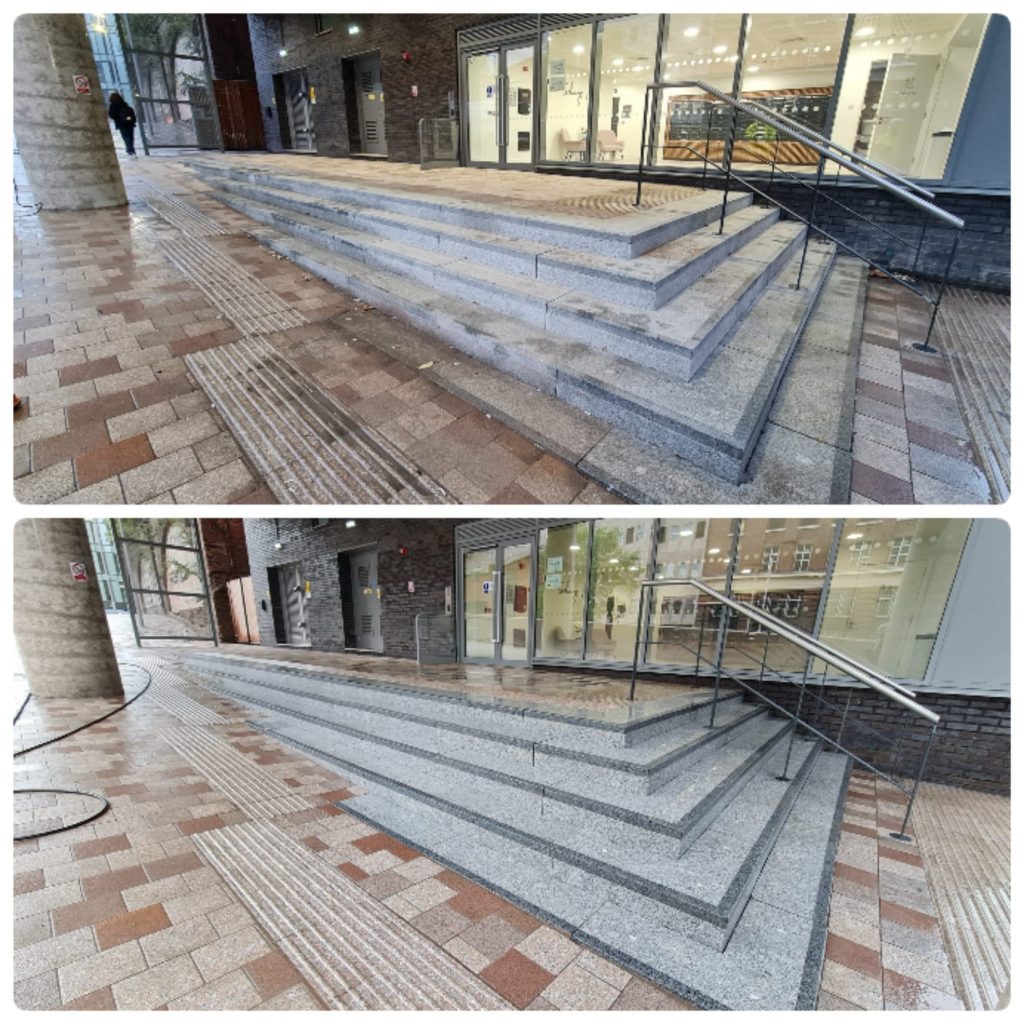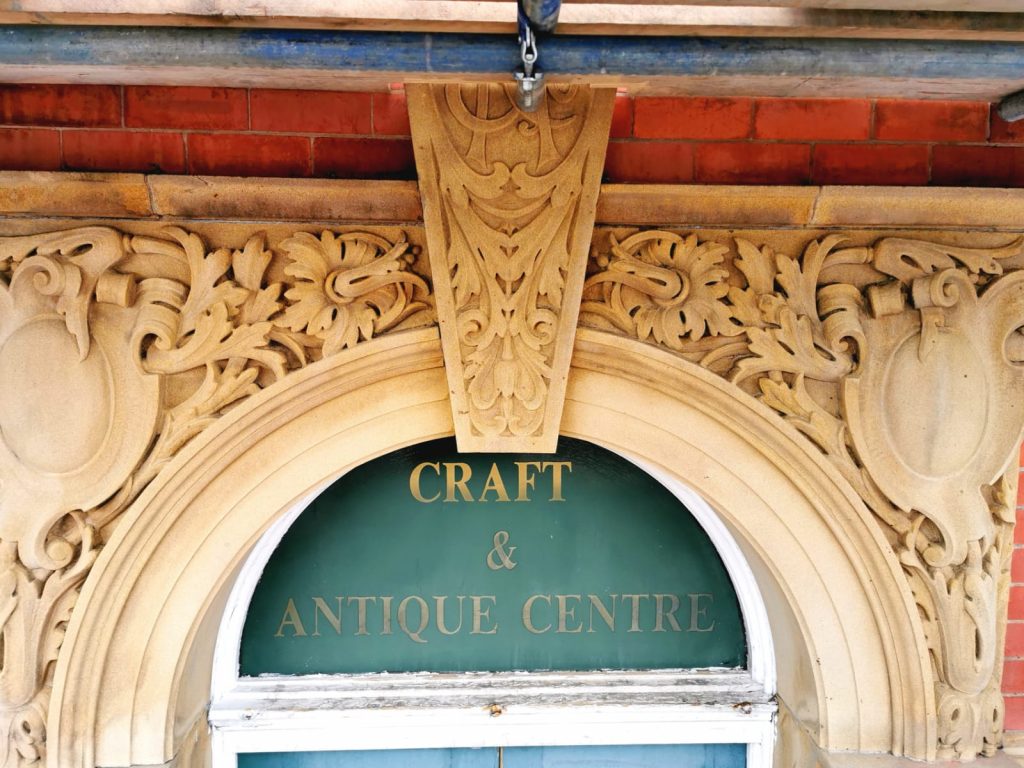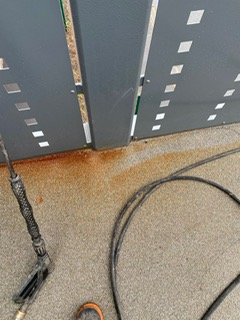 "I have worked with Insideout for several years now on various different construction projects. The teams we receive on site are always hardworking and help our hard efforts in construction sparkle.
Carrie was most helpful as always arranging extra labour at a moments notice to help out when requested.
The on-site operatives had all of the tools required and a good knowledge of the task.
On this particular site, the client had an eye for cleanliness and could only praise the site they were given. We look forward to working with Carrie and her team again in the future."
"I've known Carrie and her team now for a number of years and can always be sure that the service I receive is first class.
From a full external masonry clean to an internal builders clean Carrie & Her Team are professional and thorough and I can be sure that the work will be finished on time, within the price agreed and to a high standard. The level of service provided is the same whether your site is local or nationwide."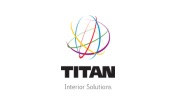 "Having used Insideout Cleaning and Carrie now for several projects we have always found Carrie to be efficient and her staff are excellent, in fact I now have clients specifically asking for Carrie and her team to undertake the cleaning.
I would recommend Insideout for any exterior and interior builders cleans you may have."
Contact us for a FREE, no obligation quote
Studio 9
Riverside Studios
Mill Lane
Dronfield
S18 2XL
Company No. 08598724
UTR No. 2864201416
VAT No: 191 22 68 10